MPI at Productronica with Semicon Europa 2017 – Event Highlights
Munich, Germany, Nov. 17th, 2017 – MPI Corporation, the global technology leader in test and measurement markets for various applications, attended this year's Semicon Europa. Strategically staged alongside Productronica, this year's Semicon Europa has become the largest and most advanced Microelectronics event in Europe.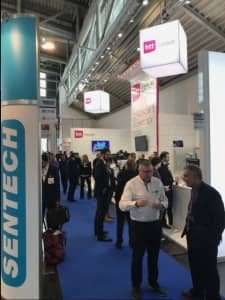 "Semicon Europa is the largest platform for exchanging the latest ideas on semiconductor manufacturing in Europe and has drawn tens of thousands of attendances worldwide. MPI's presence at the show enabled precision engagement with the market on the latest product innovations." Says Meiling Wu, Corporate Marcom, MPI Corporation. "Products were very well received during the event proving the MPI now has the world's leading and most economically viable solutions. This high degree of success would not have been possible without the excellent partnership and support from both HTT Group (www.httgroup.eu) and ATV Systems (www.atv-systems.de). Working together with both of these World Class organizations, it is easy to see a long and prosperous future."
At Semicon Europa, MPI demonstrated its technological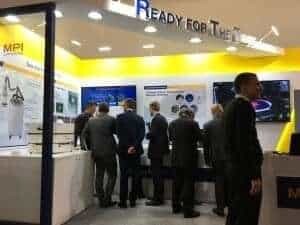 strength by sharing first-hand product developments, including the advanced cantilever/vertical probe card technologies, unparalleled characterization and modeling offerings, ultra-low noise probe systems, ThermalAir stream systems, LED, Micro LED, Optical and Communications wafer probers perfectly suited for many engineering and production applications.
About MPI Corporation
Founded in 1995 and headquartered in Hsinchu, Taiwan, MPI Corporation is a global technology leader in Semiconductor, Light Emitting Diode (LED), Photo Detectors, Lasers, Materials Research, Aerospace, Automotive, Fiber Optic, Electronic Components and more. MPI's four main business sectors include Probe Card, Photonics Automation, Advanced Semiconductor Test and Thermal Divisions. MPI products range from various advanced probe card technologies, probers, testers, material handlers, inspection and thermal air systems. Many of these products are accompanied by state-of-the-art Calibration and Test & Measurement software suites. The diversification of product portfolio and industries allows a healthy environment for employee growth and retention. Cross- pollination of product technologies allows each new innovation to provide differentiation in areas that are meaningful to our precious customer base.
For more information please visit: mpi-corporation.com
Press Contact:
Lila Lee
Marketing Communications
Photonics Automation Division
MPI Corporation
Lila.lee@mpi.com.tw