Laboratory Accreditation
MPI Corporation Testing Laboratory holds an ISO/IEC 17025 accreditation.
Certification Test Items:
Characteristic Impedance Test
Insertion Loss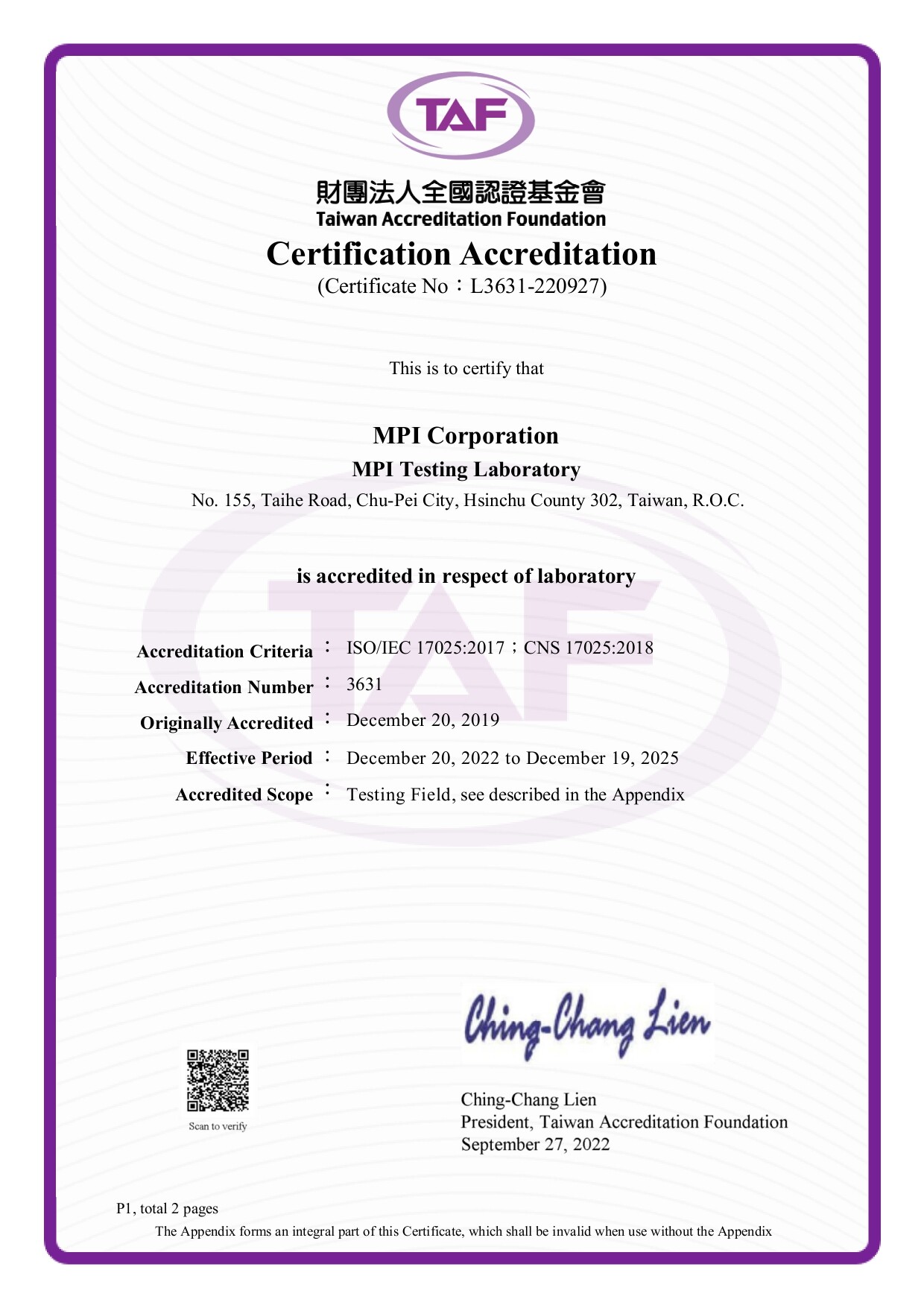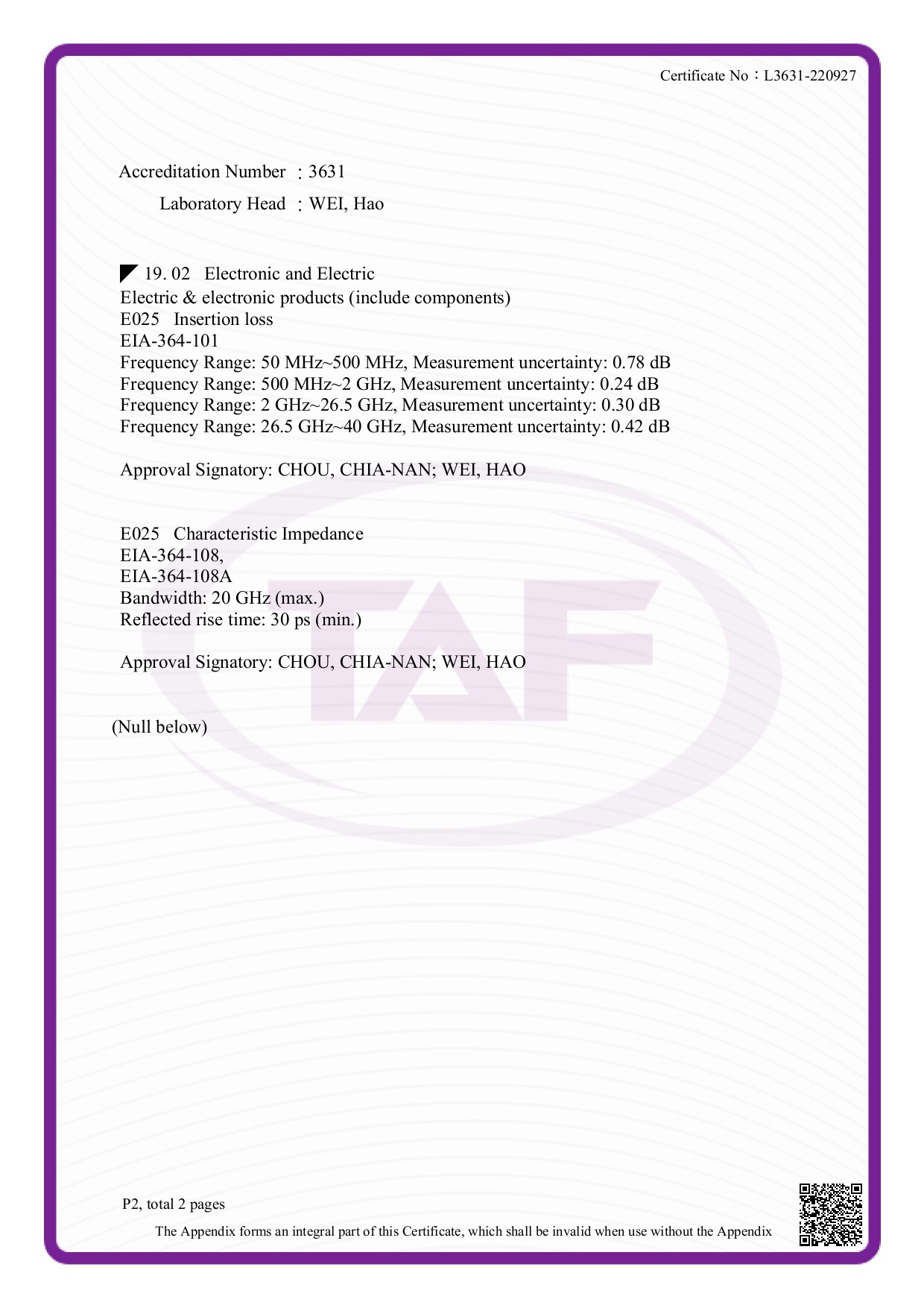 The MPI Corporation Testing Laboratory, focusing on electrical test, was established to ensure world-class quality and reliability for all test methodologies. The quality management system of the lab was successfully recognized by multiple international organizations. In addition, the lab is certified by a third-party accreditation facility, the Taiwan Accreditation Foundation (TAF).
The MPI Testing Laboratory is ISO/IEC 17025 certified. The strict ISO inspection process and precise output requirements meet the high standards of international laboratory organizations so that the tested items and data are impartial. It guarantees MPI will provide customers accurate and reliable measurement results.
Certificate